Spellmans Marine
262 E. Montauk Hwy.,
Hampton Bays NY, 11946
Tel:(631) 728-9200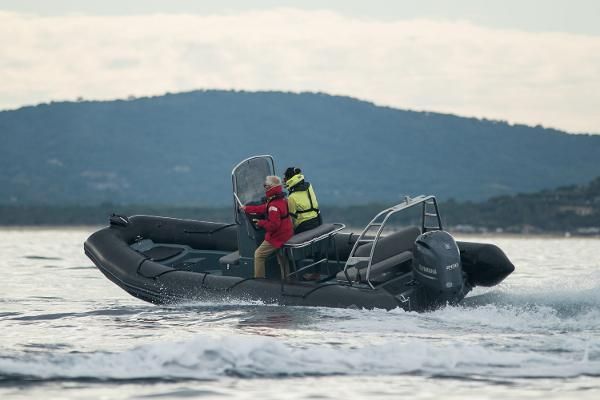 2023 Bombard Explorer 700
Choosing an Explorer is a bold move. You'll be able to share your passion for adventure with up to 16 friends on this boat. The versatility of the Explorer is limitless with the capability of diving, fighting spearfishing, or waterskiing. The durability and safety of the Explorer will protect you in any weather so you can continue exploring. Each of the 5 ranges of the Explorer provide unique assets including a deep V hull, à la carte layouts, and a choice of buoyancy tubes.
A tailor-made offer that can be designed and built for your needs
Choice of buoyancy tube: in Strongan™ Duotex™ or in Hypalon™ Néoprène™
2 choices of colors : Black or light gray
High strength thanks to a reinforced material fabric
Exemplary stability thanks to a reinforced V-shaped hull
Front molded box
Equipment
Hull
Deep-V fiberglass hull, equipped with strakes.
Molded nonslip deck
One tow ring
Two back tow rings
Two high volume bailers
One draining flush
Front moulded box
Buoyancy tube
Strongan™ Duotex™ fabric assembled by thermobandage welding or Hypalon™ Néoprène™
Easy push valve
Polyamide lashing: exclusive new design
Deflector antichafing strip
Four exterior handles
PVC bow forceps with locking cleat
Cone reinforcements
Standard equipment
One air-pump
One maintenance tool kit
One owner's manual
Swimming ladder